Clanpaket Basic
Für dieses Produkt ist der Verkäufer

Urmel
inhaltlich verantwortlich.
Beschreibung
Clanpaket Basic





1

6Slot

Publicserver

12Slot

Clanserver

20Slot

Voiceserver
KEINE

Einrichtungsgebühren

KEINE

Mindestvertragslaufzeit
voller FTP Zugriff
voller RCON Zugriff
leicht bedienbares Gameserverwebinterface
2 Monate Vorrauszahlung

ACHTUNG, DER PREIS IN HÖHE VON 32€ IST DER PREIS FÜR 2 MONATE

*Weitere Infos bitte per pn erfragen...
*

Folgende Gameserver sind derzeitig vorhanden
Multi Theft Auto: San Andreas
Age of Chivalry
Americas Army 2.8.5
ARMA3
ARMA2 ( Win )
Battlefield 1942
Battlefield 2
Battlefield Vietnam
Call of Duty
Call of Duty 2
Call of Duty 4
Call of Duty 4 (Version 1.0)
Call of Duty 5
Call of Duty: United Offensive
Call of Duty: UO 1.41
COD:MW3 Windows
Counter Strike:GO
Counter-Strike 1.6
Counter-Strike Zero
Counter-Strike: Source
CrysisWars
Cube World
Day of Defeat
Day of Defeat: Source
DODS:Protected
Enemy Terretory Quake Wars
etqw_final
Garrys Mod
GoldenEye: Source
GTA SA:MP - Server
Half-Life
Half-Life 2 Deathmatch
Hidden Source
IGI2 1.0
IGI2 1.2
Insurgency
IV-Multiplayer
Jedi Knight 3
Killing Floor
Left 4 Dead
Left 4 Dead 2
Left 4 Dead 2 ( Win )
Left4Dead WIN
Medal of Honor AA ( win )
Medal of Honor Airborne
Medal of Honor Allied Assault
Minecraft
Minecraft Windows
MOH Spearhead
Quake 3 Arena
Quake 4
Red Orchestra 2
RedOrchestra
RtCW: Enemy Territory
rtcwet255
ShootMania Storn
SOF2
Tactical Ops
Team Fortress
Team Fortress 2
Team Fortress Classic
Tekkit
Tekkit-Lite
TO 3.4
Trackmania
Unreal Tournament 2003
Unreal Tournament 2004
Warsow
Wolfenstein ET
Zombie Panik Source
Screenshots

Screenshot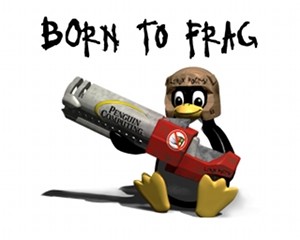 Clandesign übernimmt keine Gewähr für die Vollständigkeit oder Richtigkeit der Angaben
Produkt ID:
#3789
Produktname:
Clanpaket Basic
Verkäufer:

Urmel
Status:
gewerblicher Verkäufer (Kleinuntern. §19 UStG)
Dabei seit:
13.06.2011
Produkt:
Hosting
Kategorie:
Gameserver
Max. Breite:
300px
Hits:
21446
Eingestellt am:
17.08.2013
Letzte Änderung:
17.08.2013
enthaltende Dateien

Alle Dateien als Archiv
.zip
Bezahlmöglichkeiten
---
---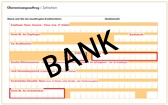 Preisklassen
32€*
* Gewerblicher Verkäufer(§19):
Es fallen keine Steuern an.
** Gewerblicher Verkäufer:
Preise inkl. 19% MwSt.